Burrow Mump
Burrow Mump is said to be the poor man's Glastonbury Tor but just as impressive.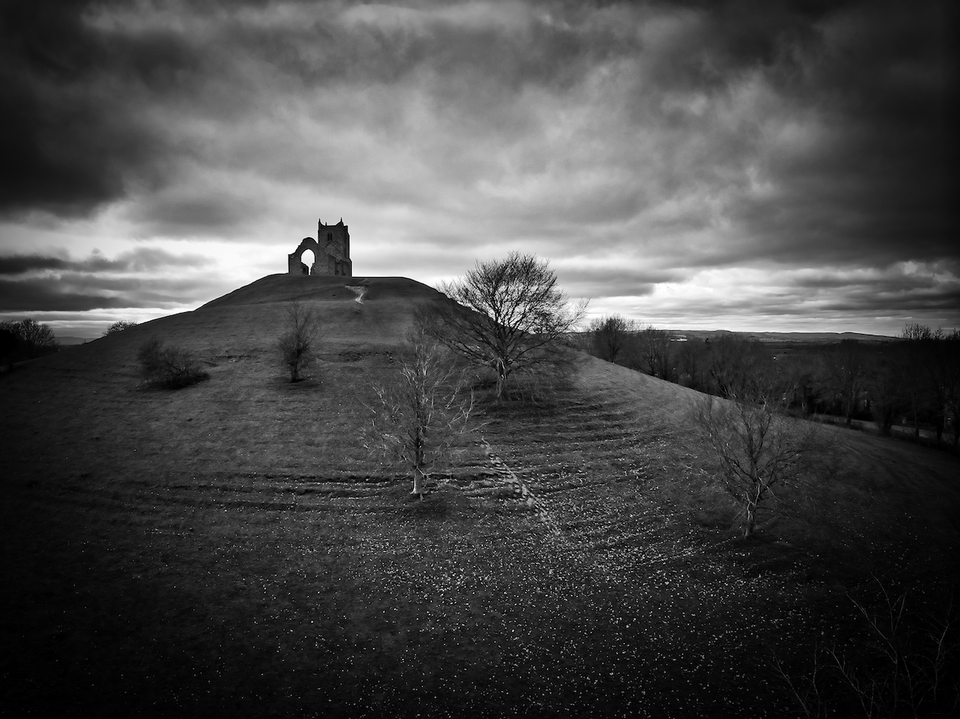 On the A361 between Glastonbury and Taunton, Burrow Mump rises out of the Somerset Levels, seeking the travellers' attention in order that they may pull into the small car park at the foot of the hill.
I've passed Burrow Mump so many times early in the morning as an Executive Director of BNI in Somerset visiting my business groups in Taunton, Wellington and Bridgwater. Like Glastonbury Tor, just down the road, the sight of Burrow Mump never fails to impress.
According to Wikipedia, Burrow Mump is a hill and historic site overlooking Southlake Moor in the village of Burrowbridge within the English county of Somerset. It is a scheduled monument, with a never completed church on top of the hill a Grade II listed building.
The hill stands at a strategic location overlooking the point where the River Tone and the old course of the River Cary join the River Parrett. Although there is some evidence of Roman visitation, the first fortification of the site was the construction of a Norman motte. It has been called King Alfred's Fort, however, there is no proof of use by Alfred the Great. A medieval church was built on the hill in the 15th century. The current ruined church on top of the hill was built in 1793. The land and ruin were donated to the National Trust in 1946 as a war memorial.