5 Lead Generation Tips Every Small Business Should Use
Without a serious lead generation strategy it's difficult to know how a business can survive in 2023, let along grow.
So you're starting a business.  OK, maybe you've started one (even a side hustle).  But you're disappointed, even frustrated with the results you are getting.
Everyone told you that starting your own business was about freedom, lifestyle, and easy peasy. Do not believe anyone who has not already done it for they have the scars and can tell you stories of the roller coaster of starting a growing business,
The reality is that most people starting a business quit before they have learned the skills of marketing that business. Don't quit just yet. Realise that there is a big difference between your expertise in what you do and getting in front of people who are ready to buy what it is you sell.

Here is what you need to learn and learn fast if you are to survive, let alone grow, your business.
The most important thing you need to focus on is generating leads. Without a steady flow of leads, it can be tough, I would suggest impossible to build your customer base and grow your business.
So, what is it that you need to know?
1 Who is your target audience?  
You need to know who you want to get in front of in order to effectively generate leads. Picture your ideal client and what are the issues they face. Chase the wrong audience at the wrong time and you will become frustrated and feel like you are not cut out for owning a business of your own.

2 Create a strong online presence
In today's digital age, having a strong online presence is crucial. Make sure you have a digital footprint to showcase your service or product. Use social media platforms to connect with potential clients.
Remember, it's not about you, it's about them. No one is interested in what you 'do'. They are only interested in what they are left with AFTER you have done what you do.
Imagine that your target audience does not know you exist. They are busy, distracted, overwhelmed or consumed with what it is they are doing. You need to grab their attention and stop your audience from scrolling and get them to 'lean into' a conversation in order for you to create a lead,
Content is a great way to attract leads at the same time as building your reputation. Create blog posts, videos, or other content that provides value to your target audience. This can help establish you as an expert in your field and build trust with potential customers.  Remember, it's not about you though, it's about them. You need to appreciate that every lead is different. Do not assume that one size fits all so ditch the pitch. I want to know you are talking and want to help me.
3 Do not build your business on rented land.
You need to own your audience and your leads.  If you are relying entirely on someone else's digital platform they own the audience.
Facebook, LinkedIn, Google, Newspapers, Radio, TV, Amazon, and YouTube are all platforms that have already built an audience and they will give you access to that audience if you are prepared to pay.  Pay enough and you will get easy, fast access to that audience. But they still own the audience. If you want further access, you have to pay again.
Somehow you have to get that audience onto a system of your own. Data (CRM) systems hold your list of contacts, prospects and clients and the ability for you to be able to stay in touch through email about whatever it is they are interested in. You need to explore ways to get them into your system.  There are lots of systems out there and I've tried most of them, from expensive to free. Two I use and recommend you check out OnePageCRM for managing next actions and email broadcasts and if you want to automate ongoing stay-in-touch strategies grab a free trial of  ConvertKit for Creators.  

People you meet at networking events. People you've met on social media. Prospects who have visited your website need to give you permission to continue a conversation with them.  To put it simply, to stay in touch.
REMEMBER. 82% of sales take place after the 7th Touch.  
So you need to stay around for when they are ready to buy. Timing is a key part of the decision we make to buy.
A lead magnet is a term you will come across and is something of value that you offer in exchange for someone's contact information. This could be a free ebook, a discount code, or anything else that your target audience would find valuable.
4 Networking
Attend networking events (online and offline) for the opportunity to gain visibility in your local community or where your target market may be.  Attend industry events and conferences to connect with potential customers and other professionals in your field.
Remember, people do not attend networking events with the intention to buy, so leave your sales pitch and your ego outside the door. Remember, it's not about you, it's about them. Focus on being interested, even curious instead of interesting and oblivious.
Always be aware of the power of marketing partnerships. Developing strong meaningful referral relationships with people who serve the same market as you but who don't directly compete. This is where you get to turn networking at random into networking with a purpose.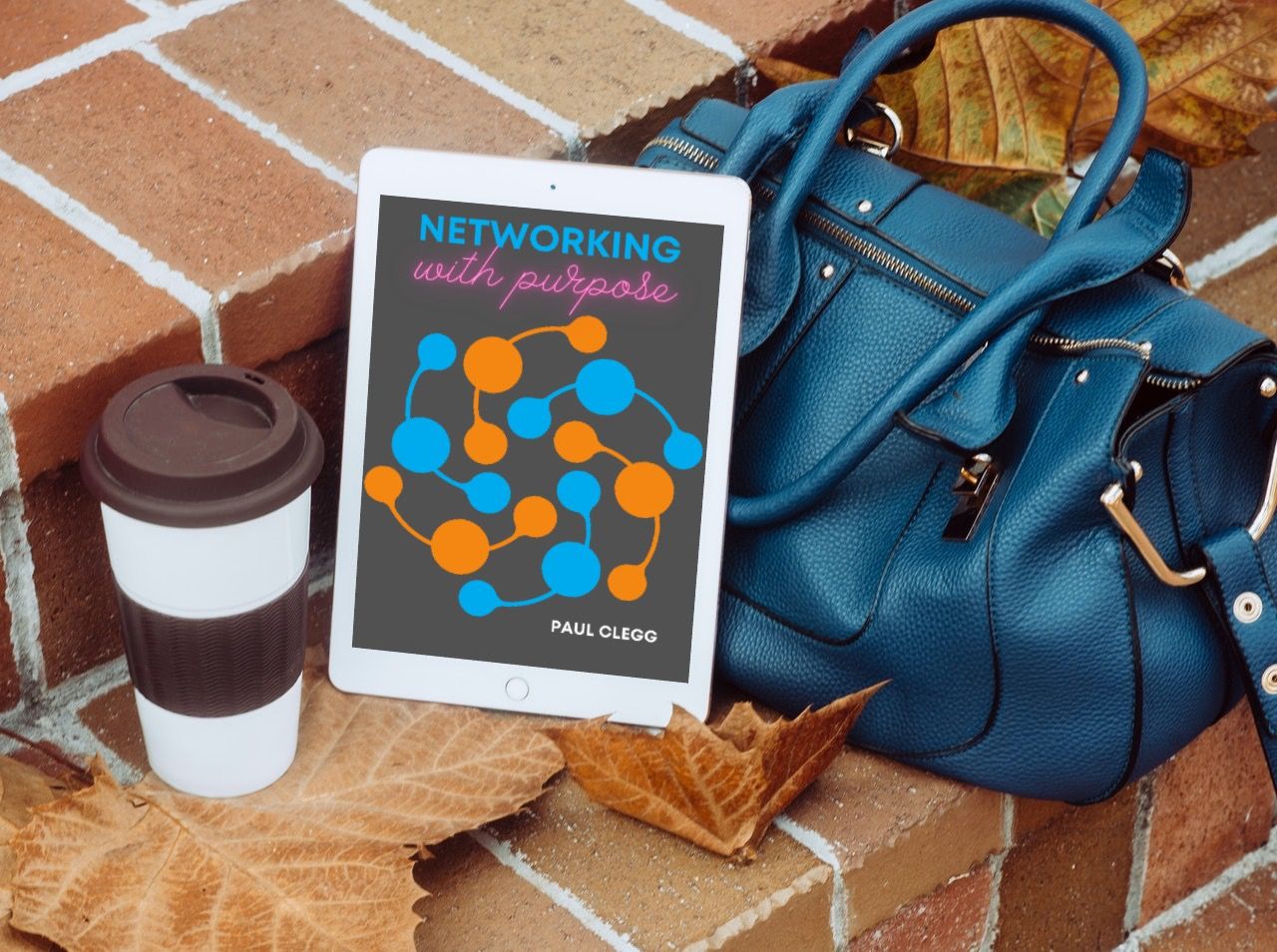 Networking with Purpose
All you need to know in order to turn your networking from passive to focused. From a former BNI franchise holder who has coached and mentored over 1,000 small business owners.
Download Now
5 Inspiration
Surround yourself with people who will inspire, encourage and mentor you on your entrepreneurial journey for you will have to face your fair share of challenges.
There will be times when you feel frustrated, inadequate, distracted and even feel like quitting.  It's at these times you will need your inner circle, your mentors, and your crew to help you get through these times.  No one has ever built a business of real value on their own and why should they?  
If you don't have such a group, subscribe today and discover the power of collaboration. There you have it. 5 tips to help you generate more leads for your business. Good luck!
ps: if you're planning to launch a Lead Generation Campaign (and everyone should have one), download this checklist so you don't miss anything important.